How we work
Be a Geotabber from anywhere.
Love the place you work
The traditional workplace is changing and so are we! Our Geotabbers are given a laptop, cell phone and a budget to set up their work from home office space. Stay connected with cloud-based systems and asynchronous working to virtual learning and collaboration. We've got this work-from-home set-up down.
We have offices around the world that we will return to when it is safe to do so, but we also hire in remote locations and will continue to promote virtual working. As long as you've got a solid internet connection, you can work from virtually anywhere.
---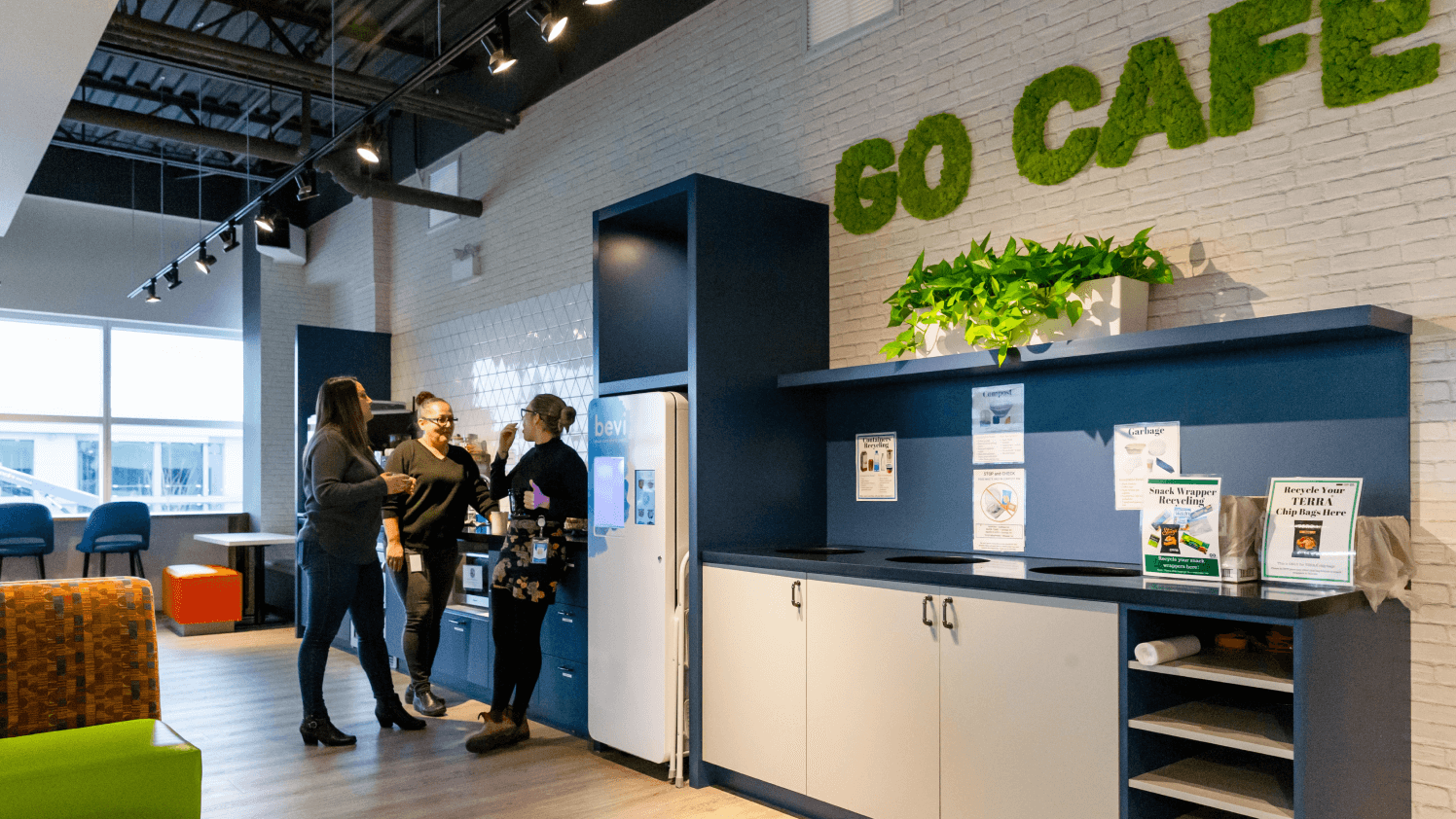 Flexible work arrangements
We encourage a hybrid work model where staff can visit their local office as frequently as they'd like or work remotely when necessary. When in the office, you can collaborate with your colleagues, take advantage of co-working spaces and catch up over coffee in our various global cafes. When working from home, we support our employees through a global community of live chat rooms, regular team meetings and learning sessions to keep everyone connected.
---
Work-life balance
Geotab's positive work culture and wellness initiatives help our staff take care of themselves and their families first. We understand that Geotabbers the importance of family. In fact, we love to see our Geotabbers' family members and furry friends during video meetings!