Launch your career with Geotab!
Geotab believes in the development of future leaders, innovators and thought leaders. Our suite of early talent programs are designed to provide students and recent graduates with the skills and experience needed to succeed in their chosen career paths.
Jumpstart your career at Geotab
Geotab's Campus Program empowers the next generation of future leaders! We have four unique programs that help us connect with the student community including:
Co-op/Internship Program
New Graduate Rotational Program
Junior Summer Program
By joining one of our programs, you will get exposure to professional development opportunities, mentorship, interesting projects and skills that will help you get started in your career!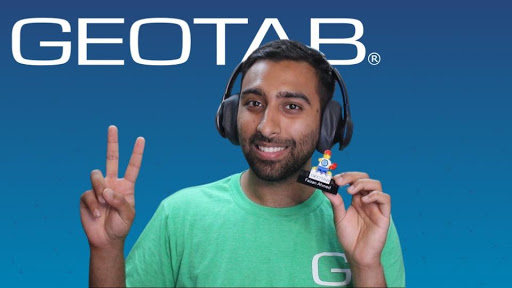 ---
What to expect from a Geotab Internship
When you start your Geotab internship, you become a part of the Geotab student ecosystem. This means full access to learning and networking tools, social events, student advisory groups, student challenges and more. We have an ever-growing campus community with a focus on providing students with a fun and meaningful intern experience. You will have endless opportunities to practice new skills, and connect with other interns and Geotabbers from around the world to learn and grow together.
---
What do we look for?
Students who are completing a university degree with a specialization in engineering, computer science or business
Students who are part of a work-integrated learning program (i.e. co-op, internship or professional experience year program)
Students with strong communication, problem solving and collaboration skills
Self-starters who are not afraid to share ideas
A passion for technology and innovation
Nearing the end of your degree? Be sure to check out ourcurrent job postingsfor full-time or contract positions.
Calling all future innovators
Unlock the potential of telematics data for your research endeavours, design project or thesis with our free Geotab University Research and Development Program. Discover how you can get started today.
Learn more